Cricket
Funny old English game.  Not even going to bother explaining it.  Here is a Wiki page about it.
Most memorable cricket moments:
getting 69 in my very first innings in a 40/40.  Opened and got out in the later parts of my very first cricket game.  I've not managed to get past that score ever since
getting to a game just to find the team-mates mowing the bowler's run up
game being hailed-off.  The hail was huge and it filled the holes in the flex surface to a point that the surface could only be used for ice skating
2 degrees Celsius. Snow. Umpiring 40/40.  Enough said.
game put on hold due to thunder – but there was nowhere to run for shelter when stuck in the middle of a large field
Can't remember the name of the photographer that took this, but I remember that game.  It was fun!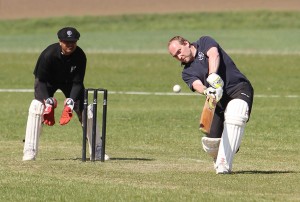 Czech Development team touring Bucharest, Romania.  http://praguemonitor.com/2014/07/01/successful-romania-tour-czech-team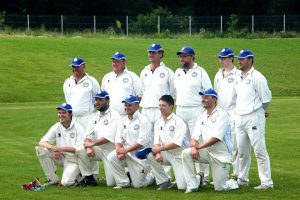 Training – time spent in the nets allows you to play all the shots.
Victory!  2014 40/40 Cup winners. (met me gf for the first time on this day too! double win!!)